I just received the vinyl edition of OK #1 by The Fall of Troy (if you haven't heard of them they are a hardcore/post-hardcore band from Washington and you should look their music and performances up like right now!) I really love the design of the album cover and the vinyl itself.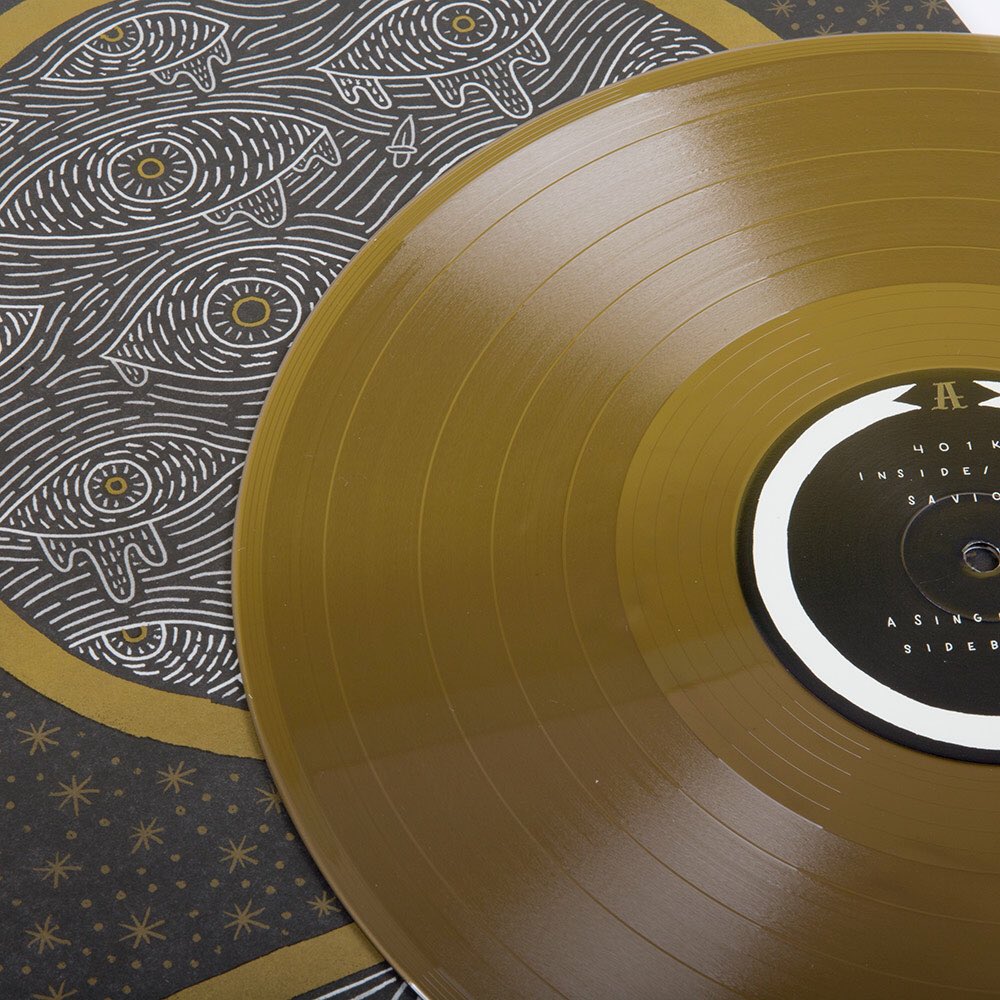 Picture taken from their Twitter page (@thefalloftroy)
The digital version dropped sometime in or around the summer. I can't remember. What I do remember is the feeling I got when I heard that the idea of this thing was even in circulation! My friend Adam and I saw their 10 year anniversary of the release of their Dopplegänger album and the show was insane! I felt like I was watching them from the past and the future all at the same time! It reminded me of a set they played at a club in New York where the crowd was apparently too rowdy and their set got cut short. I believe Protest the Hero may have played that night as well. Funny thing is not too long after shows of that nature didn't really grace the stage of "The Continental" much after that. Even more recently I was in line there just to meet up with some friends and the stage was GONE. I guess being a music venue wasn't cutting it.
Regardless, all of these feelings and memories associated with music acts, that practically bring us back in time is such a powerful art. That is what this album is. Check it out for freeeeeze at their band page here !
Happy Monday Everyone!